Beacuse we belive that sharing the knowledge is the best way to innovate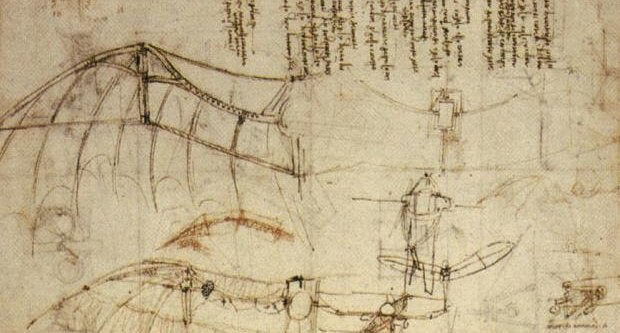 Science of innovation – is it real?
It is fascinating to me that the business world only marvels at creative approach to innovation: using a method of trial and error, a culture that encourages to accept failures. I know that the real reason behind it is to stimulate people to think and generate ideas, but at the same time these people say that any framework kills creativity. The facts, however, are unrelenting, not all ideas are equally goodh.
Do frameworks kill creativity?
According to Frost and Sullivan, only one in three hundred innovations (yes, you hear it correctly) will generate real growth to companies. I cannot imagine a CEO telling shareholders that they have to accept failure, that they will need to try although chances are very, very thin
Innovation is something new that creates value. This means that it requires searching for unmet needs, or even better for future and unconscious needs. But can someone predict the future? When we ask this question during workshops, people answer that this is not possible. But when we ask about what would happen if I go to a roof of a building and throw my phone, they all say that it would crash against the sidewalk. We anticipated the future! But how? Gravity, the mass of the object, etc. …. SCIENCE!
Science is the only way to ensure reliable and consistent results. Thanks to science an aircraft flies, a phone rings, and a car drives. There is nothing more practical than science! That is why the only way to increase the innovation success rate is to apply a science of innovation. Even if we get less than 100%, it would still be better than 0.3%. And a scientific theory of innovation exists…
General Theory of Innovation (GTI) was created in 1988. Its main discovery is the Law of evolution of man-made systems. GTI explains that the evolution is nothing but a chain of decisions and choices – solving a problem generates another problem, then again, we try to solve it and we encounter subsequent problems. This cycle has a pattern though. All man-made systems (processes, organizations, services, products, or even the states, etc.) evolve so they can provide more and more functionalities while having fewer connections and consuming fewer resources. This law is also known as the Law of increasing degree of freedom
Figure 1 presents the evolution of phone.
The science of innovation
General Theory of Innovation meets criteria of a scientific theory.
Firstly, it explains how innovations emerge, how they evolve, and why innovations succeed or fail. Secondly, GTI has predictive capabilities; namely, it helps to identify problems that products and services will face in the future long before the Customer will talk about them. Finally, GTI provides objective evaluation criteria for upcoming innovations.
Just as any other scientific theory, GTI alone does not answer all questions, and it should work in alliance with other scientific theories and best business practices. To facilitate its integration with the business world, GTI has a set of robust business methodologies and tools.
I am a strong proponent of GTI, which surely will further develop over time. Maybe even somebody will come with other methods to increase the degree of freedom. It is hard to say. My cooperation and friendship with its creator have been something really special to me. Greg Yezersky is an outstanding person whose work can completely revolutionize how we look at the field of innovation and business. It makes me hope that we will write our own small part the history of science and business instead of only making products that do not stand out from the competitive crowd in any way. Of course, this takes time, because General Theory of Innovation disrupts the current thinking.
Last but not least, despite the fact that GTI revolutionizes the way we innovate, it does not diminish accomplishments of inventors, innovators and entrepreneurs whose success is a result of their courage, sacrifice and hard work .
Sounds interesting? Don't hesitate to contact us.
Interested in working with us?
We are always open for a meaningfull discussion about your challanges.
See how to improve ROI from your NPD Projects