Product Innovation Management
It is a one-day workshop only for executives and business owners. It is entirely devoted to the strategic aspects of product innovation management: product strategy and trend forecasting, product portfolio management and innovation culture. Available online.
Wojciech Przychodzeń will be your trainer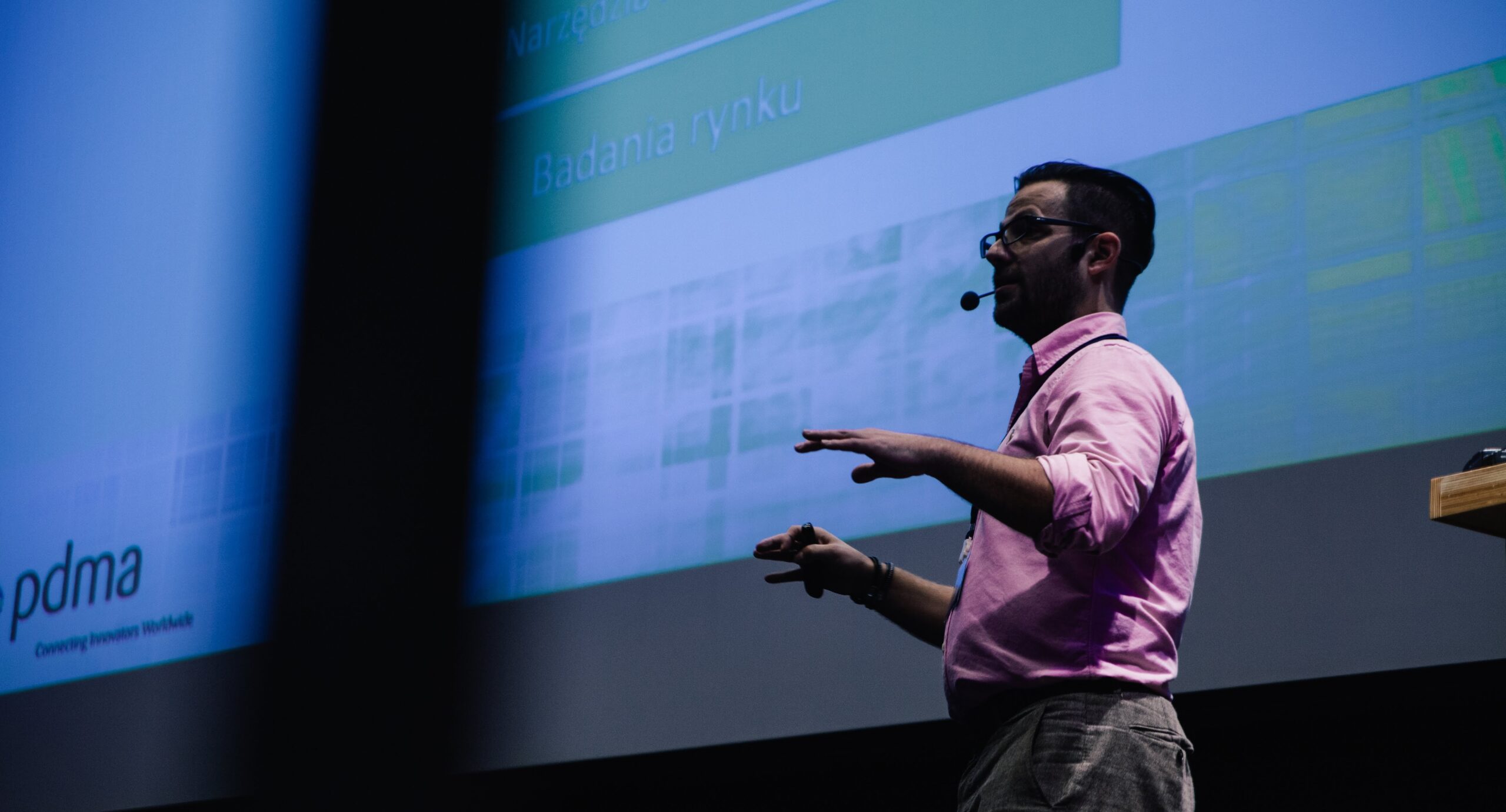 You will learn what product strategy and foresighting is and how to design strategic advantage

You will learn how to build and manage a product strategy and how to manage complex NPD teams
Who will benefit the most
Companies' board members responsible for growth
The training has a goal to show to organize the work of teams responsible for development: NPD, R&D and innovation, and many practical tools of strategic innovation management.
The training will give tools that will help you to turn the visions and strategic goals of the management board or company owners into measurable and workable plans for your product teams.
If you are planning dynamic growth and scaling, this training will equip you with the necessary knowledge and tools to carry out this strategy effectively
Introduction
The difference product development and operational areas of the company, between new and existing products and services.
Company's product strategy 
You will learn types of innovation, how to translate a strategy into project selection criteria, and what are key functional areas that accelarate product innovation.
Foresighting
You will learn science-based tools for forecasting technology trends and future needs
Building Product strategy 
How to engage the management team and build a product strategy from the bottom up. 
Private training
Order a private training organised for your organisation
In this section you will learn how to align NPD Function with company's strategy, how to analyze technology trends and competition and choose Product
In this section you will learn how to align NPD Function with company's strategy, how to analyze technology trends and competition and choose Product
In this section you will learn how to align NPD Function with company's
strategy, how to analyze technology trends and competition and choose Product
Culture, organization and teams
In this section you will learn how to align NPD Function with company's
strategy, how to analyze technology trends and competition and choose Product
In this section you will learn how to align NPD Function with company's
strategy, how to analyze technology trends and competition and choose Product
In this section you will learn how to align NPD Function with company's
strategy, how to analyze technology trends and competition and choose Product
In this section you will learn how to align NPD Function with company's
strategy, how to analyze technology trends and competition and choose Product
Private training
Order a private training organised for your organisation
In this section you will learn how to align NPD Function with company's strategy, how to analyze technology trends and competition and choose Product
In this section you will learn how to align NPD Function with company's
strategy, how to analyze technology trends and competition and choose Product
In this section you will learn how to align NPD Function with company's
strategy, how to analyze technology trends and competition and choose Product
Reserve your spot for this
training right away